Driftless Organics CSA Carrots
You can use your Driftless Organics CSA carrots in a variety of ways: 
Grate them on salads
Cut into sticks
or try the recipe below:
Peanut Butter Carrot Cookies
Prep time:
Cook time:
Total time: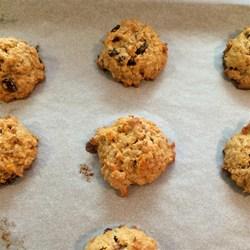 Ingredients
½ cup butter
½ cup packed brown sugar
¾ cup white sugar
½ cup peanut butter
1 egg
¼ cup milk
1 cup all-purpose flour
¼ teaspoon salt
½ teaspoon baking soda
2 cups rolled oats
1 cup grated carrots
1 cup semisweet chocolate chips
Instructions
Preheat oven to 375 degrees F
Cream together the butter, brown sugar, white sugar, and peanut butter.
Add in the egg and the milk.
Sift together the flour, salt and baking soda and stir in.
Stir in oats.
Add in the carrots and chocolate chips.
Drop by teaspoon onto cookie sheets and bake for 15 minutes.