I know, I know, you're thinking beets?! in CAKE?! Yep, trust me this chocolate beet cake is nothing but a slice of chocolatey heaven.
Chocolate Beet Cake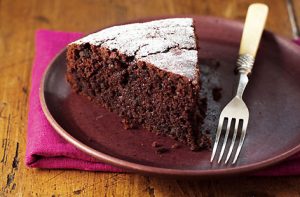 This recipe was created by Dani Lind of Rooted Spoon Culinary
Ingredients
1 cup sugar
1 cup flour
¼ tsp. salt
1 tsp. baking powder
½ tsp. baking soda
2 ounces unsweetened chocolate
2 eggs
2 Tbsp oil (canola, or Driftless sunflower oil)
1½ c. shredded beets
Instructions
Preheat oven to 325 degrees.
Grease a 9" cake pan. Sift dry ingredients together.
Melt chocolate in double boiler.
Cool chocolate; blend thoroughly with eggs & oil.
Combine flour mixture with chocolate mixture, alternating with the beets.
Pour into pan.
Bake until knife can be removed from center cleanly, about 30-40 minutes. (Cover with powdered sugar, berries, whipped cream, or you favorite chocolate frosting or glaze.)
Check out other great recipes from Driftless Organics.
Driftless Organics CSA farm delivers CSA boxes full of wholesome, fresh & organic produce to the Twin Cities, Madison and locally to Viroqua, LaCrosse & Prairie du Chein. Click HERE for more information.