Breakfast? Lunch? Dinner? This Organic Savory Chard Pie hits the spot!
Savory Chard Pie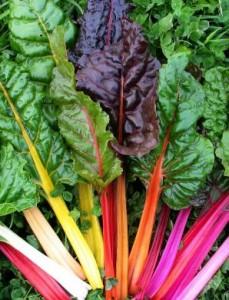 This recipe was created by Dani Lind of Rooted Spoon Culinary
Ingredients
⅔ c. chopped onions, scallions, and/ or garlic scapes
1 bunch Swiss chard, stems & leaves separated & coarsely chopped
3 large eggs
1 c. milk or ½ & ½
1 Tbsp sunflower oil
1 pie crust (unbaked)
1 c. cheese, grated (Swiss, Gruyere, Cheddar, Gouda, etc.)
1 Tbsp. fresh herbs (parsley, dill, thyme, etc.)
salt & pepper to taste
Instructions
Preheat oven to 400 degrees.
Saute onion/garlic in oil for a minute.
Add chard stems & saute for a few minutes, until softened.
Add chard leaves & saute while stirring until just wilted.
Remove from heat. Beat eggs, milk, salt, & herbs.
Spread chard mixture on bottom of crust. Top with grated cheese.
Pour egg mixture over the top.
Bake for 30-40 minutes until top is slightly browned & center is firm.
Serve hot or cold.
Check out other great recipes from Driftless Organics.
Driftless Organics CSA farm delivers CSA boxes full of wholesome, fresh & organic produce to the Twin Cities, Madison and locally to Viroqua, LaCrosse & Prairie du Chein. Click HERE for more information.