Organic Chunky Pasta Sauce with Kale and Bell Peppers is a great addition to:
Pizza
Pasta
Soups & Stews
Cassaroles
Chunky Pasta Sauce with Kale & Bell Peppers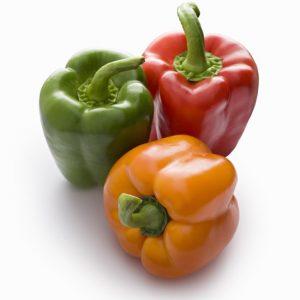 This recipe was created by Dani Lind of Rooted Spoon Culinary
Ingredients
3 Tbsp. Driftless Sunflower oil or olive oil
1 large onion, chopped
5 cloves garlic, minced
8-10 roma tomates, cored & chopped
½ to 1 bunch kale, stemmed & chopped
1 large bell or 3 frying peppers, diced
Fresh or dried herbs, such as oregano, rosemary, sage, and/or basil
Splash of red wine or balsamic vinegar (optional)
1 tsp hot red pepper flakes (optional)
1 tsp fennel seeds (optional)
salt & pepper to taste
Instructions
Sauté hot pepper flakes, fennel seed, & onions in oil over medium high heat
Add garlic & chopped peppers, stirring for another couple of minutes.
Add a splash of wine/vinegar & desired herbs,then roma tomatoes.
Simmer until tomatoes cook down (about 15-20 minutes)
Add chopped green kale & simmer for another few minutes.
Add salt & pepper.
Pour over noodles & top with parmesan cheese.
Freezes fantastically.
Check out other great recipes from Driftless Organics.
Driftless Organics CSA farm delivers CSA boxes full of wholesome, fresh & organic produce to the Twin Cities, Madison and locally to Viroqua, LaCrosse & Prairie du Chein. Click HERE for more information.