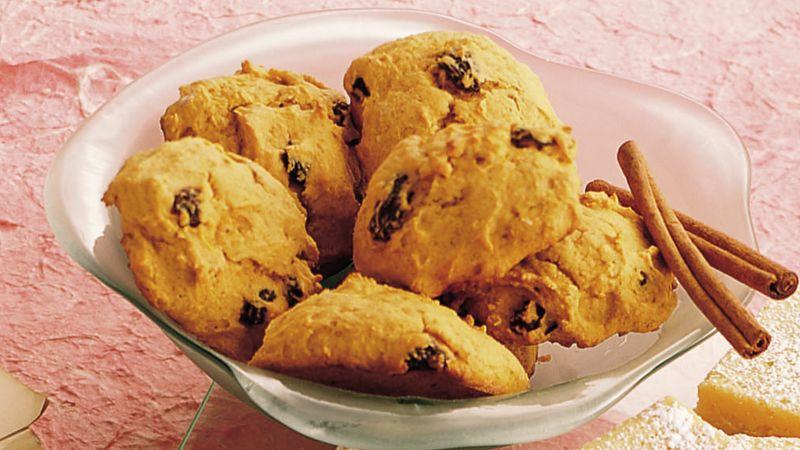 Squash Cookies
Prep time:
Cook time:
Total time:
Ingredients
½ cup butter
¾ brown sugar
¾ cup granulated sugar
2 eggs
1½ cups cooked & pureed winter squash
2½ teaspoons baking powder
1 teaspoon baking soda
½ teaspoon salt
¼ teaspoon ground ginger
½ teaspoon ground nutmeg
1 teaspoon cinnamon
1½ cups raisins or any chopped dried fruit (I used chopped apricots)
1¼ cups chopped walnuts
Instructions
Preheat oven to 375 degrees.
Lightly grease a cookie sheet.
Cream sugars and butter in a large bowl.
Beat in the eggs and squash.
In a medium bowl, stir together all of the dry ingredients and stir into the creamed mixture.
Add the dried fruit and nuts and combine.
Spoon approximately 1 heaping tablespoon of batter per cookie onto the prepared cookie sheet.
Bake for approximately 11 minutes.
Remove and cool the cookies on a baking rack.