snap peas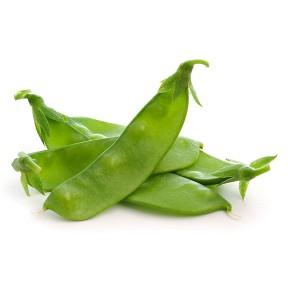 snow peas
GOOD STUFF TO KNOW ABOUT SNOW & SNAP PEAS
We grow two types of peas: snap and snow; neither of which are what most think of peas in a pod (the shelling type). We feel like those type  of peas known as "shell peas" are just two laborious and we prefer to grow a pea that you can eat whole: pod and all. With the snap peas, you do need to remove the "string" which you can easily do by peeling back the stem part of the pea and pull the sting away from and off of the pea. Snow peas don't need this treatment and can go straight into any dish, stem and all.
STORAGE TIPS
Store your peas in a plastic bag and try to use up in a week. We go varieties of peas that are known for their sweetness and not necessarily for their shelf life.
RECIPES
Cooking & Eating Tips
Delicious raw all by themselves or with dip or sliced into salads. A brief dip (30 seconds to a minute) into salted boiling water, then shocked in ice water, though, renders them heavenly. You wouldn't think it would make much of a difference, but it really does. You can then toss them with your favorite vinaigrette & some nuts or cheese & scallions for a really special salad. Or try them hot in the sauteed snap peas recipe.