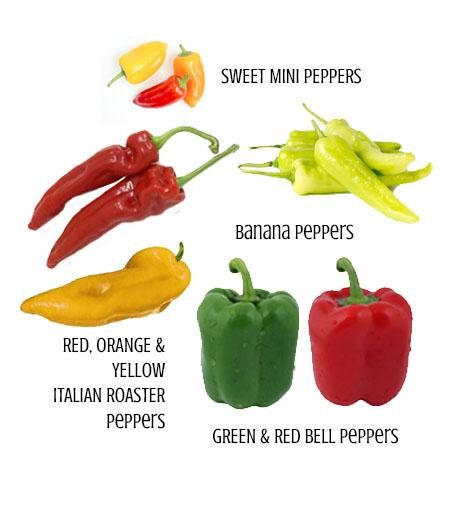 GOOD STUFF TO KNOW ABOUT PEPPERS
We grow a number of different types of sweet peppers including: Red, Orange & Yellow Roasters: peppers that are awesome for frying or, well, roasting… Sweet Minis: a single serve sweet pepper that comes in three colors: orange, red & yellow. Bells: the classic pepper. We pick varieties of bells that are thick walled and ultra sweet.
STORAGE TIPS
Peppers are best stored in the crisper drawer of your fridge, but NOT in a plastic bag. They're really easy to freeze! Simply chop up (make sure to remove insides) and place on a cookie sheet in the freezer (no need to blanch). Once frozen, transfer to freezer bags. You can use them all winter long in pasta sauces and on pizzas.
RECIPES
Cooking & Eating Tips
EAT MORE PEPPERS