GOOD STUFF TO KNOW ABOUT ARUGULA
Arugula gets 'spicier' as it grows – and also is dependent on the time of year and temperatures during its life. During the cool spring and fall, arugula will much milder and more appetizing in salads. In mid-summer and when arugula is bigger, you may want to saute it to mellow it out a bit.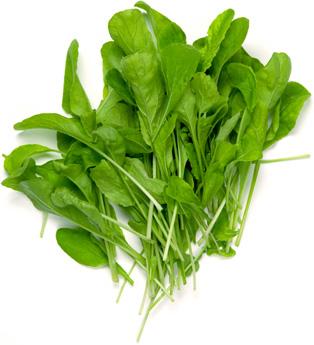 Cooking & Eating Tips
Arugula is best eaten raw, on sandwiches or salads. Also try throwing it into a egg scramble at the very last minute, or on pizza (again, at the very last minute). But really folks, best when eaten raw!
STORAGE TIPS
Arugula, like most greens, should be used up quickly. You can store it in your fridge, in a plastic bag for 5-7 days.